It was the design i struggled with the most.....as you can see...But somehow it turned out to be the best recieved!
Thor belongs to Marvel
You can find this art on my blog [link]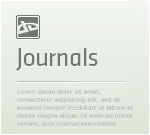 FAQTo start with- my real name is Sasha. But for many years i've been called Sashii or Sashiiko and i really like when people call me like this

1)What is your major in university???   -I study fashion design and i guess you can see that in my works. But i also got a degree in Web-design.
2)How long have you been drawing? -I've started when i was eight and went to art school for kids(it's like evening school where you go after normal school)i finished it when i was 15 and at that time i hated drawing!!But when i was 16  went to USA and met there a great teacher- he is my inspiration and thanks to him i do what i do now.