I'm very nervous!!!Didn't even expect that from myself.
Anyway!!!4 nature elements- air, water, fire, earth.
Air- of course i could draw some long transparent dress with ruffles and so on- plus puffy hair. But i decided to experiment. I was drawing all night- and we have white nights in St-Petersburg, Russia. And there was rain and beautiful pink sky. I used that as reference.
Air evolution
Water- a bit different from other designs. This was actually one of sketches for Jasmine. I changed it and turned into the water.
Fire- oh yes!!!I knew i had to use fur!!!and bright colors and black skin!!!
Earth- i remembered what earth looked like from the airplane- so many colors, so geometric! That was my inspiration.
**********
If you want to reblog it- do it from my page [link]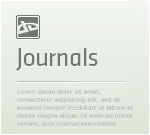 FAQTo start with- my real name is Sasha. But for many years i've been called Sashii or Sashiiko and i really like when people call me like this

1)What is your major in university??? -I study fashion design and i guess you can see that in my works. But i also got a degree in Web-design.
2)How long have you drawing? -I've started when i was eight and went to art school for kids(it's like evening school where you go after normal school)i finished it when i was 15 and at that time i hated drawinf!!But when i was 16 went to USA and met there a great teacher- he is my inspiration and thanks to im i do what i do now.
3)Why do you draw only girls?